HOME l PRIVACY POLICY l TERMS OF USE l CAREERS
Principals + Associates

The practice leaders below have more than a century of combined experience providing accounting, internal audit, tax, and consulting services. We have a proven record of helping clients succeed and are committed to providing high quality, personal service to each and every client.


Robert P. Diss CPA, Bob is in charge of our audit and attestation practice. His more than 20 years of experience in internal and external auditing provides him a unique perspective and knowledge that is invaluable to clients seeking to strengthen internal controls and ensure accurate financial reporting. He holds a Bachelors Degree in Math from the University of Maryland. Prior to joining Lindsey + Associates in 2000, he served as an Arabic linguist in the Air Force.

Shirley A. Lindsey CPA, JD, a summa cum laude accounting graduate from Mt. St. Mary's College, also earned a law degree with honors from the University of Maryland. Shirley directs our tax and privately-held business practice. She has more than 25 years of diverse experience including positions in the auditing department of Ernst & Young and tax department of PricewaterhouseCoopers, controller for a $50 million corporation, and substantial experience with small and large clients in the private and public/non-profit sectors.

Raymond C. Weglein Jr. Graduated from Loyola College with a B.S. and M.E.S. in Computer Science and an MBA. As an Information Technology Consultant and a Senior Project Manager, he maximizes the value of technology investments at client companies. Ray has provided network and software support services to a broad range of private and public sector clients as diverse as the local affiliate of a major television company and Fortune-500 companies. He has over 25 years experience meeting the technology needs of non-profits.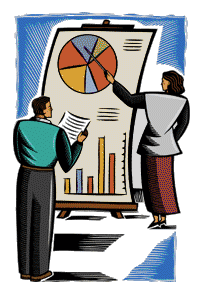 © 2013 Lindsey + Associates